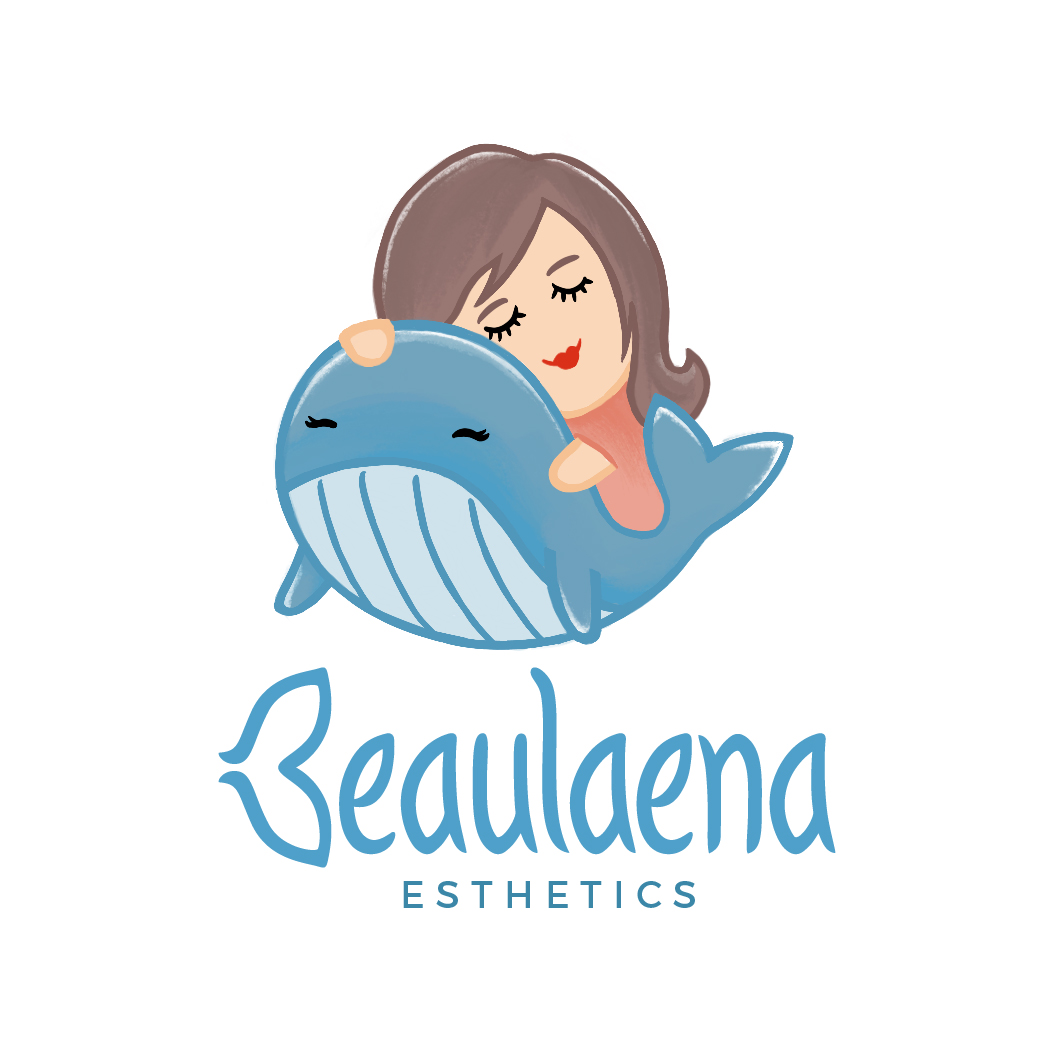 About the Project
For a small local business that's just starting out, I not only designed the branding and logo but also got to name the business itself.
Beaulaena is an independent esthetician who's a certified lash technician as well as a nail technician. For this current iteration of the logo, the client requested to incorporate a whale (her favourite animal). We went with soft blue to go with the theme, and a soft pink as the contrasting colour on the girl on the back of the whale. The overall feel of the brand is emphasized by the girl: peaceful and pampered.
Naming: I first suggested the name "Beauleine", which is a portmanteau in French for beauty (beau) and whale (baleine). The client decided to settle with "Beaulaena", with the latin translation of whale (balaena) as the suffix since it also ends with the same last 3 letters of the client's name.
Logotype: Handdrawn letters turned into vectors in illustrator. Used a whale's tale as the letter B.