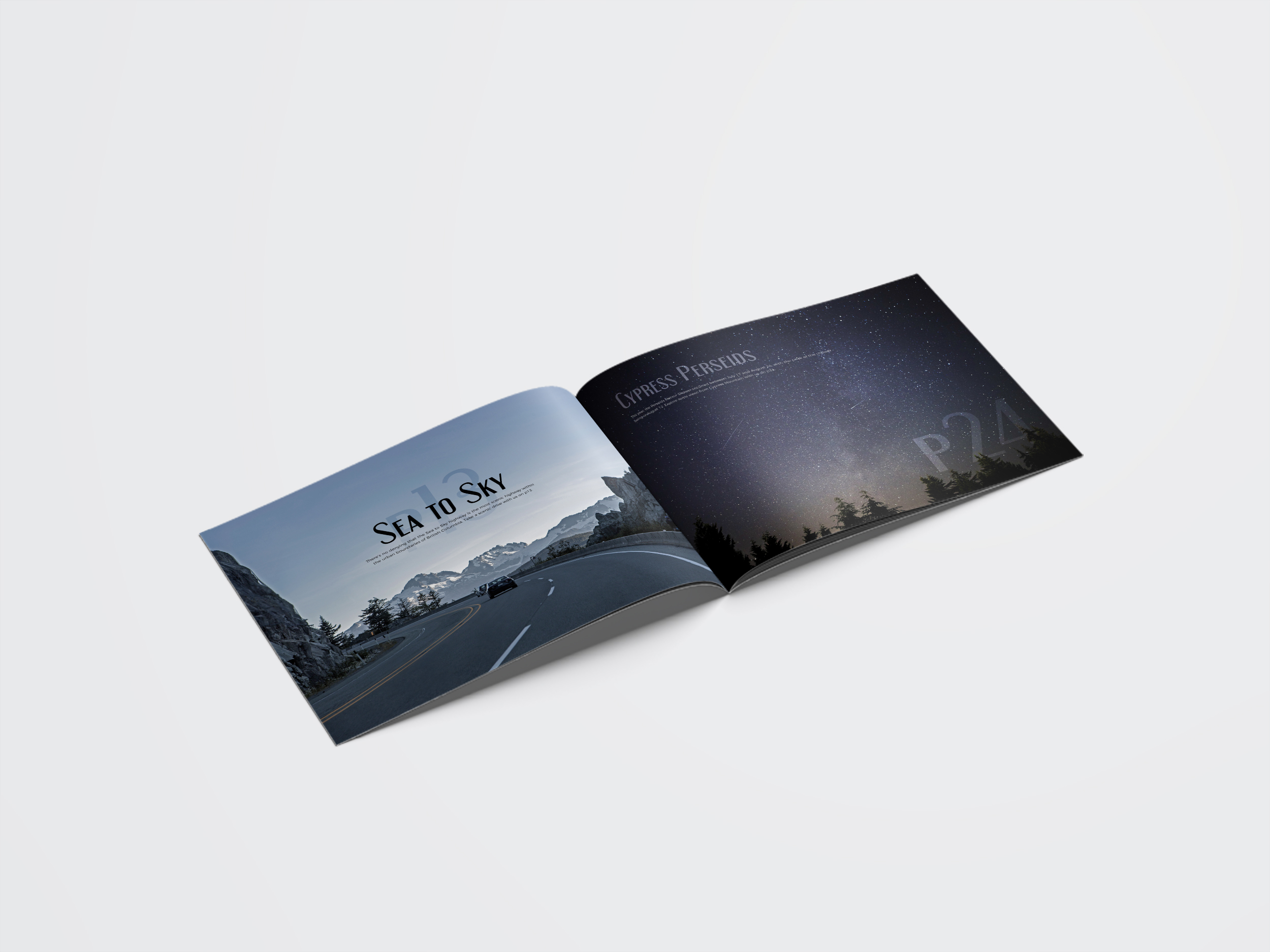 About
PERSONAL PROJECT: EXPERIMENTAL LANDSCAPE PHOTOGRAPHY


SEA TO SKY HIGHWAY
Challenged myself to take some well-composed shots along the Sea to Sky highway in a fast moving car.


PERSEIDS METEOR SHOWER
After finding out about the Perseids Meteor Shower "outburst" that was happening this year, I knew I had to go see it and attempt to capture it on camera. I've only ever seen shooting stars maybe twice in my life before this, and this event also marks the first time I've ever experimented with astrophotography. I was lucky to be able to capture about four to six meteors in some of the shots.
Preview magazine spreads for presentation aethetic purpose only
Details
Shot on
Canon EOS 5D MKII
24-70mm f/2.8
Post-production